Congratulations to the Youi Managers!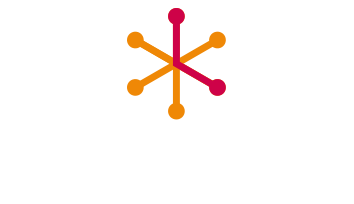 Wanted to say a massive THANK YOU to Leanne for taking the time to do a Meta Dynamic profile on myself. This really opened my mind to what Leanne calls the four dimensions of leadership. Where I thought I was initially changed when I sat with her and went through the questions she asked.
It was amazing how this profiling tool really understood the person I am and got me thinking of ways I can incorporate the other dimensions. I would highly recommend anyone who wants to take that step forward and do something great but has something stopping them, some type of road block….. Leanne will show you the right way to something great!!!!
Shaun Long
When I started the 9 week Inspire Your Focus program with Leanne I wasn't feeling confident in my professional or personal life. Once I had insight into my behaviour styles and how these affected the way I interact with others and deal with different situations, it didn't take long before I was making monumental shifts in my thoughts, behaviours and actions. I have been able to make major decisions professionally and personally. I have been amazed how I have done so with confidence and awareness.
I am so grateful to Leanne for guiding me on this amazing journey and have great respect for her and the work she does to help people like me unlock their potential. I wholeheartedly recommend Leanne.
Thanks Leanne
Rhonda Braxton
I have so much gratitude for the time I have spent with Leanne.
It still amazes me that in one hour Leanne was able to remove beliefs and feelings I had carried for a very long time that were keeping me stifled and unable to experience consistency in my growth, development and even energy levels, which was having a massive impact on my business, my family and on me. I could not maintain enough belief in myself and appreciation for myself to keep the energy levels and motivation to keep going forward in all areas of my life. It was exhausting and I often felt quite sad and heavy.
Since my simple, and very fun 1 hour with Leanne, the heaviness has gone and I am experiencing myself in a stronger, more consistent and confident self. I have more compassion, understanding and forgiveness for myself allowing me to reduce the pressure I put on myself and I have so much more motivation and lightness in my heart which is giving me what I need to keep moving forward consistently regardless of the setbacks or challenges that present themselves.
Leanne has showed me how to value, appreciate and champion myself again and just how truly capable, passionate and fun I am.
Loving life, rocking out with my little Yellow Smurf Hahaha. Thanks Leanne
Alyson Hawkins
Leanne is the real deal. I arrived with no clue how I was self sabotaging but then right from the very first session I was making huge break throughs. I'm amazed at how much this has changed my mindset.
Everyone has something holding them back. I highly recommend you get in touch with Leanne so you can make the break through you need.
Danny Watkins
Thank you Leanne for your amazing sessions. It is amusing to think that as I stumbled into our first meeting, that like many working mothers – I was running at high speed through a never ending "to do" list. Through your guidance, you were able to challenge my mindsets and make me understand what my true qualities are. Even though some sessions, were challenging and ended up in a few tears, it was beautiful how you guided me to re-frame my thoughts. Your sessions helped me realise how we can be too focussed on pleasing others, rather than just being ourselves and trusting our gut. I now feel much lighter, happier, self-aware and feel the strength to be able to deal with anything that comes my way. I now feel that I am now in the right place to be able to to give more to my family, be a better person and focus on my own personal business goals. Thank you for enlightening me….
Deborah Brown
It's incredible how much Leanne can tell you about your way of thinking and change the way you look at things. Such a valuable tool to have in business and family alike! Highly recommended.
Anthony Kennedy
I have been very fortunate to meet Leanne and her business. The unpacking of Meta Dynamics was very interesting and insightful. From this I went on to do a coaching course with Leanne.
Wow the power of these sessions can be seen quickly. She puts you and your path into clarity and direction and helps remove life's blockers that stop you from achieving your life's desires.
Give Leanne a call, have a chat and discover how she is a great asset to have in your pocket.  If your a business owner, her staff / team training is well worth it. To understand the dynamics of the staff in your business will be valuable insight.
I highly recommend 'Inspire Your Focus' as that's what they do!
Tammy Lee
Leanne is a very approachable, warm and genuine person who offers professional and high quality mindset services to help humans with blockages or restrictions. It was truly empowering undertaking the service and has unlocked greater potential for my professional business coaching delivery to my clients. I now recommend my clients to Leanne to help them achieve their true potential and increase their abilities.
Eddie Anderson
Before the coaching session with Leanne I did feel confused and frustrated regarding a personal situation. I really appreciate how Leanne guided me thru with her amazing questioning skills and helped me getting clarity and focus around this issue. This helped me tremendously to move forward and implement positive change into my life. I highly recommend Leanne to anyone who wants to get focus and clarity in their life. Thank you so much.
Susanna Amethyst
I have been enlightened by Leanne and her work with Meta Dynamics. As much as we roll through our business careers and personal life it was indeed an eye opening experience to have my inner thoughts, actions and routine scrutinised and the unpacking process has led me to achieve a lift in output and business success that was waiting to be awakened. Recommended 10000%
Scott Lucan
Thank you Leanne for alerting me to some of the ways in which I am not achieving my full potential! I am confident that implementing just a few of the incredible suggestions we talked about today will have a big impact in my business and family results over the next 12 months. You're the best 
😘
Jenny Graham
I've worked with Leanne through both her businesses. Calm the Chaos Parenting and Inspire Your Focus Leadership Mentoring, where I experienced her unique Meta Dynamics Profile. Both experiences have been invaluable. The Meta Dynamics unpack specifically was so insightful and has been a real help in business this year to let me see clearly the areas I need to improve to make my business flourish. Thanks Leanne – you get a superstar vote from me 
😉
Rachael Yurko
Leanne is fantastic, she listens and takes in what you are saying, and calls you on your thinking which is so valuable! Having someone who is open, honest, and absolutely has your best interests at heart is something I think we all crave. In the sessions with Leanne, I was able to shift patterns and mindset gaps within the hour and we always had time for a giggle. I highly recommend Leanne to anyone seeking a mindset shift so they can create the life they truly want.
Sasha Dumaresq
My experience with Leanne is being amazing.
I am really stubborn and for quite a few years I have been focusing on the negative and not giving any value to my achievement. This has affected not only my life and relationships, but also my business. This is very important for me, because my business is what allows me to live in this wonderful country and living my dream. Leanne has been really patient with me and at the same time she has kept challenging me when I thought I was doing better. She has helped me and my partner improve our communication, have a clear vision and defined goals for our business. Leanne has kept pushing until she has guided us towards a positive, goal-orientated , excited and curious mindset. We are looking forward to all our meetings, because we finally reached a turning point and now it is all the way up from here. Thanks Leanne for all your help.
Carlos & Patricia